Neighborhood Block Parties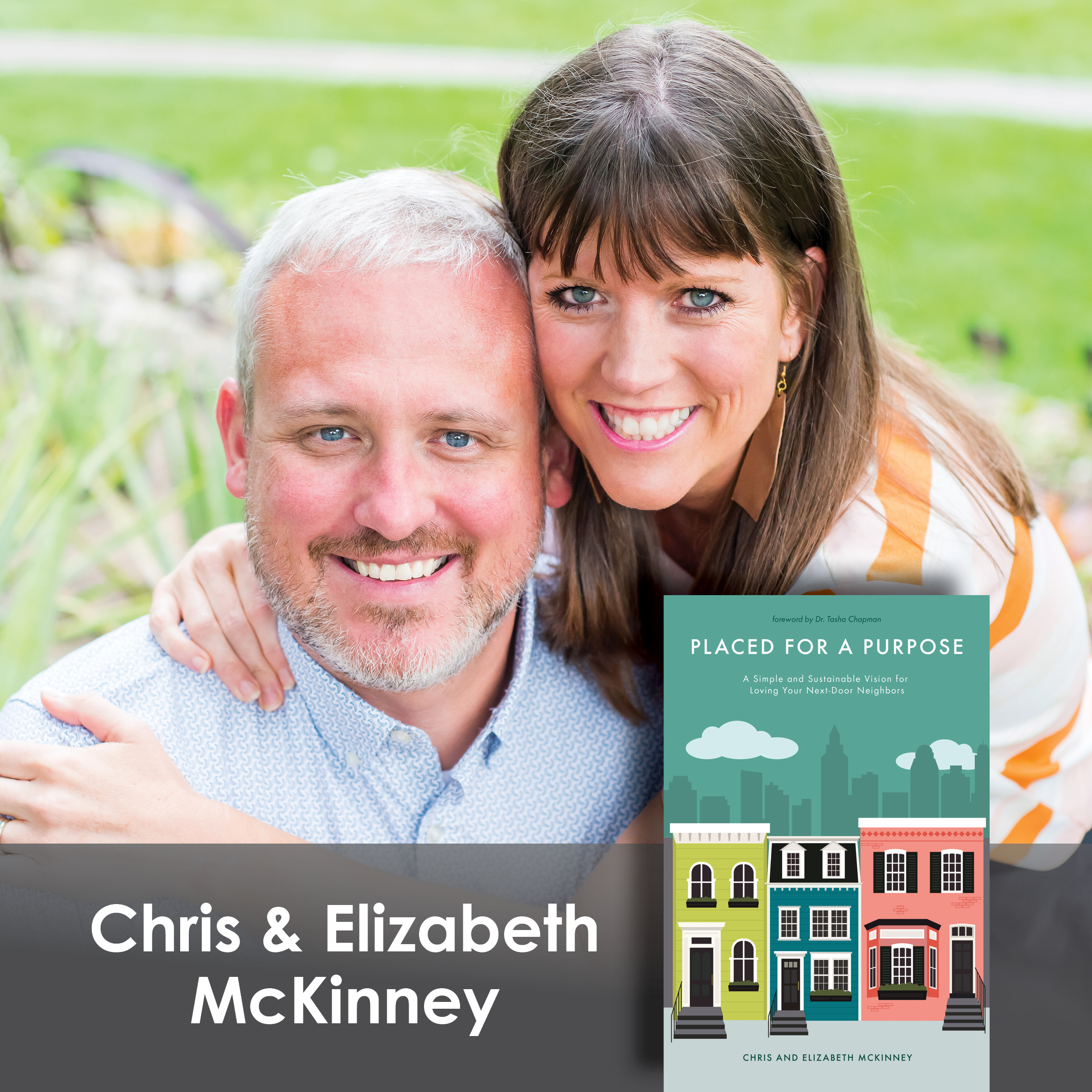 Authors of the book "Placed for a Purpose" by Chris and Elizabeth McKinney, encourage us to plan for "a sustainable vision for the low and slow lifestyle of neighboring… that builds meaningful, gospel-motivated relationships."
Follow the Block Party Kit steps below, plan a simple event, and get the word out to your neighbors that you're hosting a get-together at your house. Plan a place for people to stand or sit, a few games for the kids, and name tags for people to introduce themselves to one another quickly. Expand the Block Party into events like an ice cream social, a garden tour party, or a grill night.
The McKinney's said, "in a culture where most people don't know their neighbors' names, where we are lonelier than ever, where we don't know how to talk to people who are different from us, we discovered that we couldn't live without our neighbors. Since then, we wrote this book for those who want to grow in what Jesus Christ said was the most important thing we could ever do with our lives to love God and love our neighbors."
Bless Every Home Resources
Bless Every Home
Begin living a Pray-Care-Share lifestyle through this free online prayer tool which is free and confidential. BlessEveryHome.com/EastWhiteOak gives you the tools to become a Light for Christ in your neighborhood. Use your dashboard to review your individual prayer journey with each neighbor. You will even receive optional daily or weekly reminder emails with a prayer prompt and 5 neighbors to pray for as often as you want.
Prayer Resource
Be a Light for Christ in your journey to Making Disciples at East White Oak and begin praying for your neighbors today! Download and print this PDF Resource.
For the Lord has commanded us, "I have placed you as a Light for the Gentiles, that you may bring salvation to the ends of the earth." Acts 13:47
Watch this recorded panel discussion with Chris Cooper, the President of BlessEveryHome.com and Dave Runyon, co-author from the book The Art of Neighboring, to discuss the greatest challenges of our age of how the church will respond to crisis, while continuing to practice the command to care for and share the Gospel with others when that often involves our direct, physical ministry to one another and to our neighbors. Don't forget to sign up for BlessEveryHome.com/EastWhiteOak !
Our Church Plant: Living Stone Communities
In 2006 East White Oak Bible Church began to develop a local outreach ministry—a difficult task for a rural church. Pastor Larry VanGundy, now the Senior Pastor at Living Stone Communities, had joined our staff to lead the effort. Initial endeavors were made in west Bloomington through one-time events (the Bloomington Block Bash) and Children's clubs (Good News Club, Summer Fun Days, Irving Reading Program).
Our roots began to grow deeper in the area as we adopted Irving Elementary School and established The Hub — Living Stone Communities local outreach center. Through Irving LSC has established programs such as The Treehouse Bible Club, one-on-one tutoring, and support for the Irving Elementary staff. At The Hub they've hosted community game nights, movie nights, and classes such as Faith & Finances, Computer courses, Men's Fraternity, and DivorceCare. A couple of families from East White Oak, including Pastor Larry, moved into the west-side.
Small Gospel Communities on the west side have gradually formed into a Sunday morning church gathering. Weekly services began in April 2018! Living Stone Communities are based on neighbors reaching out to neighbors with the love of Jesus.
We believe that the Lord is on the move in west Bloomington. By God's grace we are excited to witness the Gospel transformation happening through the ministry of Living Stone Communities.
Follow on Facebook