Our Focus + Pathways
Where We're Going and How We're Getting There
• Humbly implies we're not there yet • Forward-focused
• Spirit and Truth • All life is an act of Worship
• Our Destination • Christ is the Head
Whether you are a seasoned believer looking for a place to worship and serve, or a person seeking answers to your spiritual questions, or somewhere in-between, you are welcome here. Our prayer is that you will join us in "seeking to be worshipers maturing in Christ."
PATHWAYS OF DISCIPLESHIP:

We believe that God wants East White Oak Bible Church to be a group of people growing toward maturity in Christ.  We believe people are transformed as they experience and contribute to these 3 Pathways of Discipleship. Our mission is stated well by the Apostle Paul in Colossians 1:28: "Him we proclaim, warning everyone and teaching everyone with all wisdom, that we may present everyone mature in Christ." No matter where you are, there is always a "next step" to take.
The priority of the Sunday morning experience is hearing God speak through the study of His Word, clearly explaining the meaning and application of the text of the Bible.  Prayer and singing round out this time dedicated to worshiping the one true God.
East White Oak is not the biggest church in America but it is big enough that people could come regularly for Sunday Worship but remain anonymous. Biblical Christianity is not lived out in anonymity it is lived out in community. Bible Fellowships create environments where relationships are nurtured.
There is a depth of "knowing" only achievable in smaller gatherings.  Life can get messy and being authentic and open about our messes is usually reserved for only our closest relationships.  Sharing the joys, struggles and sorrows of life with other believers should be the experience of every Christ-follower.
• Unflinching commitment to the Word of God • Roots provide the foundation
• Becoming mature believers • Growing in, through and towards Christ
• Our commission from Christ • Bearing Fruit
KEY IDENTIFIERS TO THE HEALTH OF OUR MINISTRIES
At East White Oak our "Vital Signs" are key identifiers of the health of our ministries that apply both corporately and personally to our church body.
Meaning of the Logo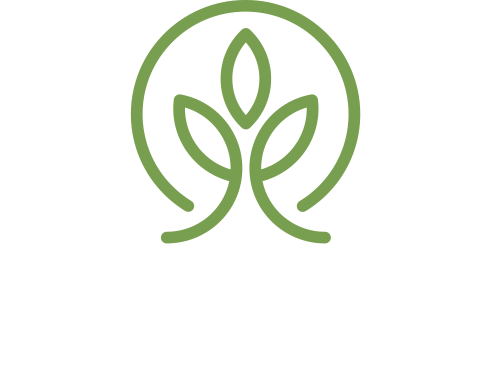 The 3 leaves represent the Pathway to Discipleship (Sunday worship, Bible Fellowships, and Small Groups)
Deep roots in Scripture lead to continued growth and bearing fruit (Vital Signs)
Green color represents growth and life.
Simplified Oak tree concept represents the name as well as the "O" in Oak
WATCH THE LOGO COME TO LIFE