February 9, 2023 / by Jeff Fritzen
The end of Laurie Sieben's workout on January 29, 2018 was different than usual. She experienced some dizziness and had pain in her neck. She rested a bit, making sure she felt well enough to leave the gym on her own.
Arriving home, her husband Larry noticed a different Laurie than usual. He sensed something was wrong but was assured a pain reliever and rest was all she needed.
Within a matter of hours, what she most was in need of was prayer. Laurie's health had taken a turn for the worst. She was rushed to the hospital where a nurse and past Bible study acquaintance was on duty in the emergency room. She told Larry, "Laurie is in trouble and needs prayer right now."
Laurie had suffered a brain bleed, was in grave condition, and would spend the next two weeks in an extremely controlled intensive care environment. She received exemplary medical care but, more important, complete prayer cover.
While Larry contacted only a handful of acquaintances, it didn't take long for word of Laurie's situation to spread. As people in their Builders Adult Bible Fellowship became aware, earnest prayer would abound. Primarily made up of Baby Boomers, it's not unusual for Builders to share urgent prayer requests. If anything, Builders understands the need for prayer.
Laurie miraculously recovered, leaving the ICU on February 18 and coming home on the 23rd; her health restored to such a degree the neuro interventionist who treated her was giddy. "You have to understand," he explained, "we don't get to see this very often."
When called to action, people prayed. They prayed for healing. They prayed for those attending Laurie. They prayed God's will would be done and for the strength to accept the outcome.
Larry says, "we literally got to see prayer in action." Laurie still is comforted when she considers all the prayers on her behalf, saying "It's unbelievable the love and support of the praying community that is our ABF."
While all the outcomes aren't as joyous as this, we pray on, confident in the knowledge we have a God who has invited us to bring our needs to Him, trusting He has the perfect answer.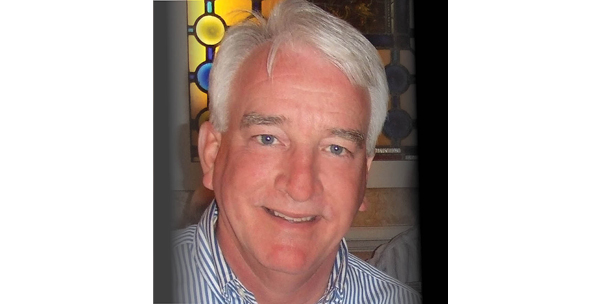 Jeff and his wife Judy were married at East White Oak in 1978. They have three adult children and seven grandchildren. Jeff works as Executive Vice-President of BOPI, a commercial printing company in Bloomington. He also served as a Normal Town Councilman for 32 years. Here at East White Oak, Jeff has been an elder, ABF leader, pastoral search committee member, and mission team leader for many trips to Medellin, Colombia.